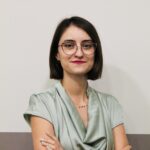 Ivana has been actively engaged in the civil society sector since 2013, firstly as a volunteer of European Movement in Serbia (EMinS) afterwards as a President of its Youth Forum in two mandates. Her focus was primarily on establishing and enhancing a network of young people interested in EU on a local and national level, advocating for regional cooperation and promoting reconciliation process in the framework of EU integration process among youth in WB region and Serbia. In Centre for Research, Transparency and Accountability (CRTA) she continued to work on empowerment of CSOs on the local level, focusing on direct work with informal groups and CSOs on strategic and organizational development, mentoring and monitoring of project cycle and sustainability as well as enrolled in the grant making process. In Regional Youth Cooperation Office (RYCO) Ivana is engaged as Monitoring Assistant with responsibilities to assists the sub-granted projects with the implementation and performs monitoring of the RYCO's sub-grantee projects from Serbia in the Local Branch Office in Serbia. Her principal role is to support RYCO sub-granting process by supporting the projects implementation and by facilitating the communications and cooperation between the Local Branch Office in Serbia and its sub-grantees. She holds BA degree in International relations and MA degree in European Integration, both from the Faculty of Political Sciences, University of Belgrade.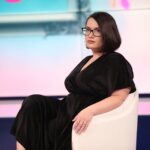 Rezarta Caushaj is an albanian activist, freelance writer and contributing writer/reporter for Exit News since 2017, the first media in the Western Balkans to complete an independence and professionalism audit. She holds a BA in Political Science and will shortly obtain her MA in International Relations, Diplomacy and EU Affairs this year. Her involvement with civil society started while being a student battling government plans to channel public money into private higher education in 2010, later interning for EUNACAL, a local think tank concerned with conducting studies to measure public perception on public policies. She has, since, also completed a 3 month internship at the Albanian Parliament; completing the Southeast Europe Leadership Development Programme, organized by the European Fund for the Balkans in different european countries and EU institutions in 2011-2012; attending several conferences of the Executive Governance Programe at the European University Institute in Florence, as well as several other high profile extracurricular programs aiming to help her grow professionally. Rezarta has co-founded in 2015 the Albanian Platform for Policy Advocacy, a project of young professionals dedicated to hold the government accountable, by publishing monthly reports of the work conducted by the government ministries. The project functioned in large part on voluntary basis and even had a signed agreement on collaboration with the State Audit. Rezarta developed an interest for journalism, while battling state propaganda, misinformation and disinformation in her as own pursuit as an involved activist.  In turn, as an activist, her focus has been on the protection of the environment, fighting development projects trumping on citizen's right to decide about major urban projects, fighting the abusive privatization schemes of public spaces and public assets or the expansion of the people's legislating rights in Albania.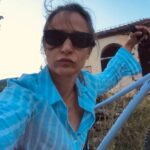 Viki Mladenova (1991) is a PhD student at L'Orientale University in Naples, Italy at the Department of Studi Internazionali. She graduated at the Faculty of Law Iustinianus Priums in Skopje, Macedonia (Ss. Cyril and Methodius University), at the department of Political Science, and at the same faculty continued her master studies of International Law and Relations. After graduation and in the period November (2017) – April (2018), with a scholarship from the Italian Ministry for foreign affairs was in Pisa at Scuola Normale Superiore for a research stay, under supervision of prof. Roberto Esposito. In the period of 2014–2017 she worked at the Macedonian Helsinki Committee for human rights, ending this professional experience with terrain work on Macedonian borders during the period of the Balkan Route. Now, she is working on the project Critical Re-examination of Law as a research-assistant.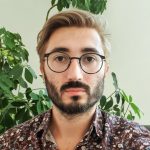 Stefan Velkovski is an environmental engineer who has graduated from the Mechanical Engineering Faculty at the Ss. Cyril and Methodius University and the third year he finished at the University of Florence (Unifi). He continued his education at the Politecnico di Milano (Polimi) and received his Master's degree in Environmental and Geomatic Engineering. His desire for tackling the current environmental issues like air pollution/quality and waste management began during his master studies and naturally his thesis was focused on the analysis on the duration of the PM2.5 particles in the Skopje and Lombardy region. He has worked as an environmental consultant where he gained experience in measuring stack emissions and ambient air pollution, as well as successfully participating in waste management and sustainable development projects in the country funded by UNDP, UNIDO, the World Bank and the EBRD.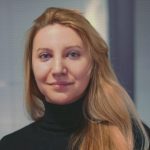 Gala Naseva (LLM, MA) is the current co-editor of Platform alongside Rushka Babich and social media manager for 25 Minuti (TV 24). Apart from working in the field of digital media, her interests lie in interdisciplinary design, performing arts, and intersectional gender research.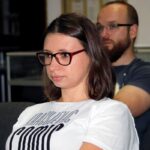 Emina Ignjatović works as a proofreader (Serbian language). In the last couple of years, she has written for various portals such as iSerbia, Vugl, Hoću u pozorište, exploring the following topics – comics, theatre, feminism, freedom. She is interested in words – their shapes, their power and changes they can bring. Ignjatović studied Serbian language and literature at the University of Kragujevac.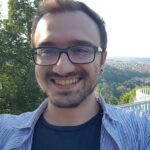 Mišo has always been in love with words, exploring the intricacies of language both by avid reading and endless writing ever since he could hold a pen. Long years of self-directed training and effort finally brought opportunity in various fields; he now uses that same love for language to construct immersive video game narrative, crisp copy, efficient SEO content, (hopefully interesting) short stories and finally, stand up comedy.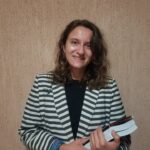 Rushka Babić obtained her Bachelor of Laws and Master of Laws (civil law) from Ss. Cyril and Methodius University. She is a Cambridge certified English teacher and has previously worked at a Public Notary's office. She is currently working as the co-editor and social media manager of Platform, and an English professor.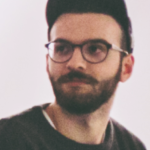 Nikola Gjorgjievski is an architect, landscape architect and urban planner. He graduated and obtained his Master's degree at the Faculty of Architecture in Skopje – UKIM (2015), and his Master's degree in Landscape Architecture in Oslo, Norway, at the State School of Architecture "AHO – The Oslo School of Architecture and Design, Department – Landscape Urbanism). He completed part of his studies in Glasgow, Scotland (2016), at the Glasgow School of Art (GSA), and studied in collaboration with the Dutch Technical School "TU Delft" in 2014. He is currently working as an Assistant Researcher at the School of Architecture in Aarhus, Denmark, Department of Sustainable Architecture and Landscape. He is the author and co-author of several architectural texts and publications such as "Yards-Gardens-Buildings", "Growth Patterns: Liberation of Space" and "Unnatural Ecologies", and has won international awards and recognitions in the field of architecture as the first-prize winner for the opera and concert hall in Banja Luka and third-prize for the new building of the ensemble for folk dances and songs in Belgrade, Serbia (2019).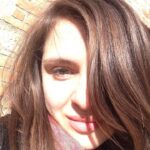 Leni Frchkoska was born in Skopje, 1988. She completed her secondary education in 2006 at the United World College on the Adriatic in Trieste, Italy. She graduated from the Faculty of Philology "Blaze Koneski" in Skopje at the Department of General and Comparative Literature on "Psychoanalytic Aspects of Literature and Film" and received her master's degree in the same department in 2013 on the topic "Psychoanalytic elements of the fairy tale and its presence in contemporary culture." Between September 2013 and March 2014, Frchkoska took part in a project for Political Science, Sociology and Communication at Sapienza University in Rome, Italy, and in May 2017, she was a scholarship holder of the Ceepus program as part of the Anglophone literatures and cultures course at Charles University in Prague. She is currently enrolled in doctoral studies at the Faculty of Philology "Blaze Koneski" in Skopje at the Department of General and Comparative Literature on a topic with a focus on the theory of power and (re) production of ideology through art form for children and youth. She works in the editorial office of the news website "Libertas" as an editor of the section for Art and as an author and translator in the feminist platform "Meduza". She was previously engaged in the cultural section of the daily newspaper "Spic" and the news website "Plus Info".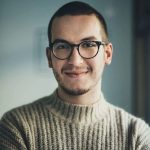 Refit Refiti is currently studying International Communication at the South East European University Skopje. And lives in relation Skopje – Bayern (Germany). He started his career in media as a presenter at Alsat M national television in Skopje Macedonia as part of the entertainment TV show Pizzicato, where he worked with a team of four journalists for two years. Only to continue at TV21 Skopje as part of the first journalists in this new at the time TV Station, where after two years he was promoted to coordinator of the Creative and marketing department at TV21. He is inspired by the human interaction with media of every kind.